Bootcamp
We offer you a FREE week to see for yourself what the BODE family is all about.
Unlimited group fitness bootcamps
(Think of it like having a personal trainer at a much lower cost, while in a group atmosphere).
Just pick a class time that works for you and show up. It's that easy. Come a few minutes early to meet the trainers and shake bar staff.
Class Times
Mon - Thurs: 5:30am, 7:00am, 9:00am, 4:30pm, 5:30pm, 6:30pm
Fri - Sat: 5:30am, 7:00am, 9:00am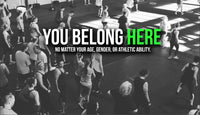 Shake Bar
2467 Glendale Ave, Howard, WI 54313
Nutrition is a crucial part of the equation for a healthy lifestyle. If you're looking for more energy, better health, or weight loss we offer excellent nutritional advice and products to help you meet your goals.
Ask about our FREE monthly carb cycling seminar. Every 3rd Tuesday of each month at 8PM CST
(Follow us on facebook for schedule changes)
We also carry top quality apparel at great prices.
Bode Central
2467 Glendale Ave
Green Bay, WI 54313
Mon - Thurs, 5am-11am & 4-8pm
Fri -Sat, 5am - 11am
920-489-8003